Text by Julia Peterkin; photographic studies by Doris Ulmann
New York: 1933 Special Edition.
The photographs of Roll, Jordan, Roll were created by Doris Ulmann (1882-1934) in collaboration with novelist Julia Peterkin, a project that began in 1929.  They wished to document the lives of former slaves of South Carolina and their descendants. Ulmann studied with Lewis Hine (1874-1940), a well-known American photographer and sociologist. The combination of word and image by these two women gives Roll, Jordan, Roll beautiful insight into the lives of African Americans who lived through the Civil War in the early 20th century.
 The African American sorority of Iota Phi Lamda established a "bookshelf" at the Cedar Branch of the Cleveland Public Library in the early 1940s.  Their gift of Roll, Jordan, Roll was added to the collection in 1942. The "bookshelf" was a cultural project aimed to stimulate the study of African American literature. Through their efforts, the Cedar Branch (which no longer exists) was the selected site for the project according to an article in the Call & Post dated October 5, 1940.  Their goal was to pledge a purchase of 10 books a year for the Library.
 The sorority also sponsored Bookshelf Teas that featured speakers such as Dr. Zelma Watson George. Dr. George spoke at the Tea in 1951 addressing the value of good literature and praising the sorority for their support of the Library.  Dr. George came to Cleveland on a Rockefeller grant to research African American music using the resources at the Cleveland Public Library in the 1940s.
 The Library's copy of Roll, Jordan, Roll was transferred to Special Collections. It is a Special Edition copy of 350 that were produced in 1933.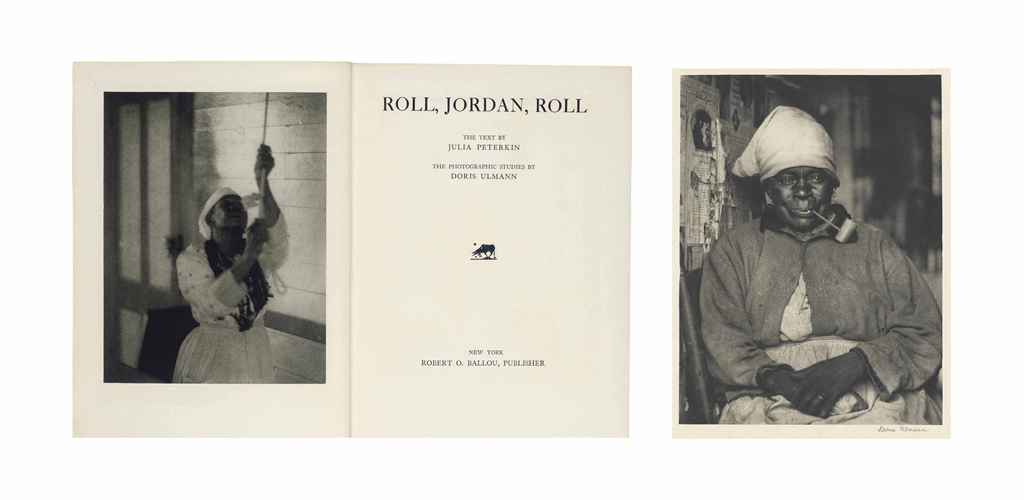 Image courtesy: Christies